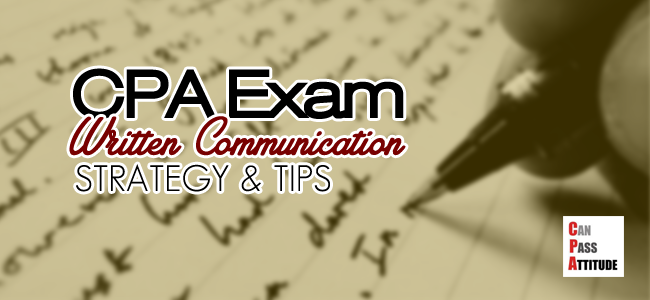 A great article written by Stephanie over at ipassthecpaexam.  Here's what you'll find in this article:
1.  Complete Sentences: Avoid Bullet Points and Charts

2.  Use Of Standard English: Stick To Standard Business Writing Format 

3.  Relevance: Aim To Stay "On Topic" vs Be "Correct"

4.  Clarity: Include Elaboration And Summary

5.  Be Concise: Less Is More

6.  Good Organization: Structure Your Answer Before Writing

7.  Manage Your Time
She also provides formulaic details you can implement when working on any written communication task.
(read this article in its entirety here)